8x Unfurnished Apartments – 2,462 – 2,572 P/W rent
Each with 2x Bedrooms, 1x Bathroom, 1x Toilet, Kitchen/Dining/Lounge Room and Private Balcony
Common = Snack/Drink Machines, Spa & Sauna Room, Gym Room, Party Room (with musical instruments, dance floor and 2 Bars), Reading Room, Game Machines, Chess, Computers, Pool, BBQ Area, Playground Equipment, Public Phone, Solar Panels and Lightning Rods on the Roof.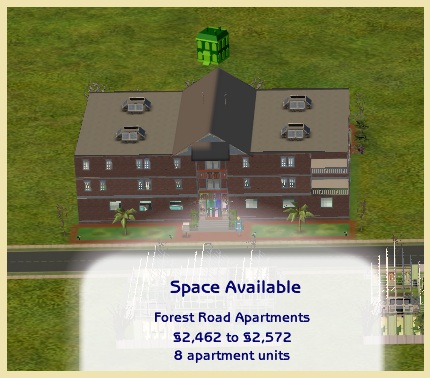 I have all EP's and SP's up to and including M&G.
Does not contain CC or Hacks.